To date, over 170 companies have chosen to call Volaris Group home.
With a frequency of more than 20 deals per year, our track record means you can rest assured knowing that we have the experience and financial strength to close deals efficiently and reliably.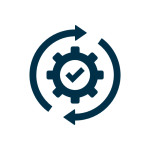 Efficient Execution



An experienced deal team including in-house tax, legal, IT, and finance experts enables us to complete all cash transactions with speed and efficiency.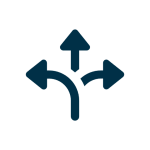 Flexible Deal Structures



Our team works with your client to understand their goals and motivations in order to optimize a bespoke deal structure. Every transaction is unique.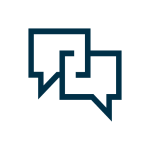 Honesty & Transparency



We view every conversation as the start to a long-term relationship. We don't want to get off on the wrong foot! Setting realistic expectations throughout the process is important to us.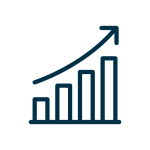 Secure Future



We never sell our investments and value decentralization. As part of Volaris Group, your client can rest assured knowing their company and legacy can continue to grow. OUR INVESTMENT PREFERENCES
TECHNOLOGY
We acquire B2B technology companies that sell proprietary solutions. Most of our businesses sell solutions to a specific vertical, or geographic market, however, we are expanding our mandate to consider other types of technology businesses. 
 
SIZE
Smaller businesses with as few as a handful of employees and larger businesses with hundreds of employees have found their home at Volaris. 
 
GEOGRAPHY 
With offices in 30+ countries around the world and dozens of languages spoken among our people, borders are not a barrier to acquisition. 
 
INDUSTRY 
We are looking to further expand our footprint in our existing vertical markets, while also entering new markets with platform acquisitions. For a complete list of the markets we currently operate in, please visit our portfolio. 
2022 Mid-Year Acquisition Update

Volaris Group continues to keep pace with tech M&A in 2022. During the first six months of the year, we've already announced 14 new acquisitions from 8 countries. We look forward to continuing the development of our relationships with M&A advisors, founders, and business owners in the second half of the year.