Volaris Group provides vertical market software companies, their employees, and customers a forever home focused on sustainable, long-term growth.

An operating group of Constellation Software Inc., Volaris Group currently includes over 100 companies that employ over 7000 employees across more than 35 countries. Our companies provide specialized, mission-critical software solutions to vertical markets around the world. We provide our companies with the resources to grow and continue serving the best interests of their customers and employees.
How Volaris Helps Businesses Grow
Succession planning and selling your business are major decisions - and we've been there. Through our successful completion of hundreds of mergers & acquisitions and in-depth knowledge of vertical market software organizations, Volaris Group is in a unique position to help grow your software company.
"While others buy, grow, and flip businesses, we buy, grow, and nurture them...forever.
Our global portfolio of market-leading software companies share industry best practices, a decentralized structure, and a dedication to talent development. The culmination of this is the catalyst for achieving sustainable growth."
- Tony DeSilvester, Portfolio CEO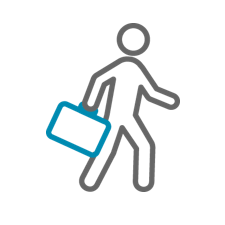 Autonomy
Day-to-day operations remain with the people who know the business best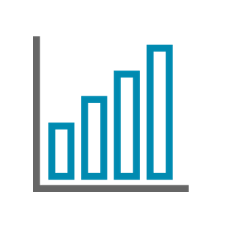 Growth
Access to capital, benchmarking, and best practices to help drive organic and acquisitive growth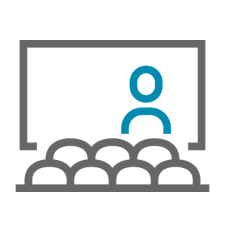 Talent Development

80% of business leaders were in place at the time of acquisition or were internally promoted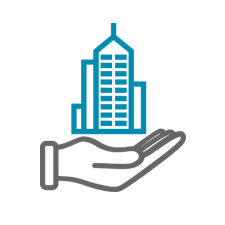 A Permanent Home

When we acquire a business, we are committed to strengthening and growing it - FOREVER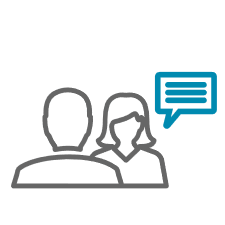 Best Practice Sharing

Volaris-wide events and internal networking tools facilitate best practice sharing across businesses around the world
Legacy
We celebrate and build on your past achievements. You keep your talent, your culture, and your say.
ACQUIRE.

"I think what was promised and what has been delivered on is that we are expected to run our company. We're held accountable to the things we agreed to, but no one is coming in and saying, 'You need to do this' or 'You can't do that.' We're experiencing the autonomy that was promised pre-acquisition."
– Tim Reynolds, President, Tribute, Inc.
STRENGTHEN.

"The acquisition has helped us revisit the core fundamentals of our business and the decisions we make to ensure we are creating value for employees, our shareholders, and our customers effectively on a daily basis."
– Jeff Luchetti, CEO, CaterTrax
GROW.
"Since our acquisition in 2015, we've grown immensely. The extensive network of software business experts and culture of sharing operational best-practices has enabled Kinetic to focus on what matters – employees, customers and a long-term future for the business."
– Rob Turner, Managing Director, Kinetic Solutions

Volaris' parent company, Constellation Software Inc. (CSI), is an international provider of market-leading software and services to industries in both the public and private sectors.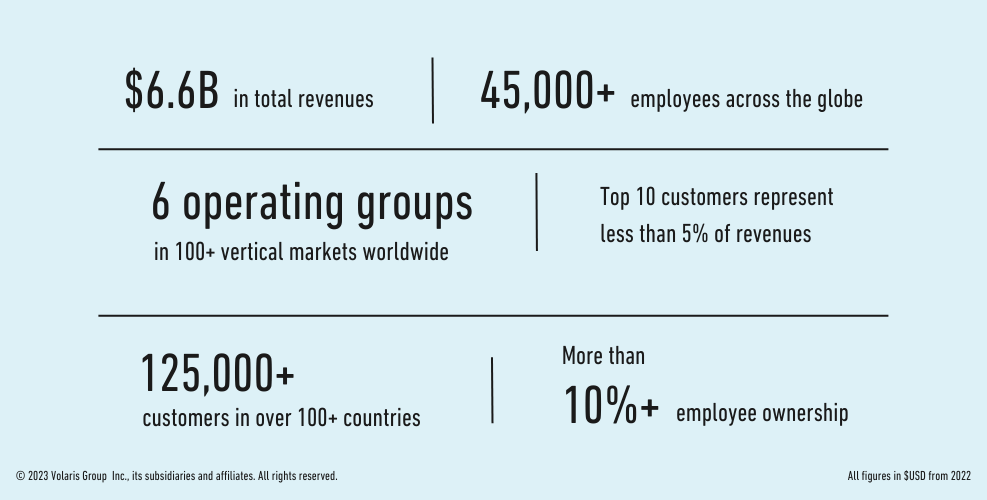 Long-term Investment
CSI has generated significant cash flows and revenue growth over the last several years. The solid financial foundation enables its Operating Groups, like Volaris, to invest in your company and provide you with the resources to grow your business for the long-term.
Global Reach
While remaining independent, you can gain the advantage of connecting your employees and customers to the vast resources of a strong and stable organization.
Financial Backing
As a publicly traded company, CSI is a transparent and reliable financial partner. The financial backing of CSI can help strengthen the credibility of your business, thus benefiting your employees as well as your customers.
Think Volaris Group might be a great forever home for your software business?