Fostering an Entrepreneurial Culture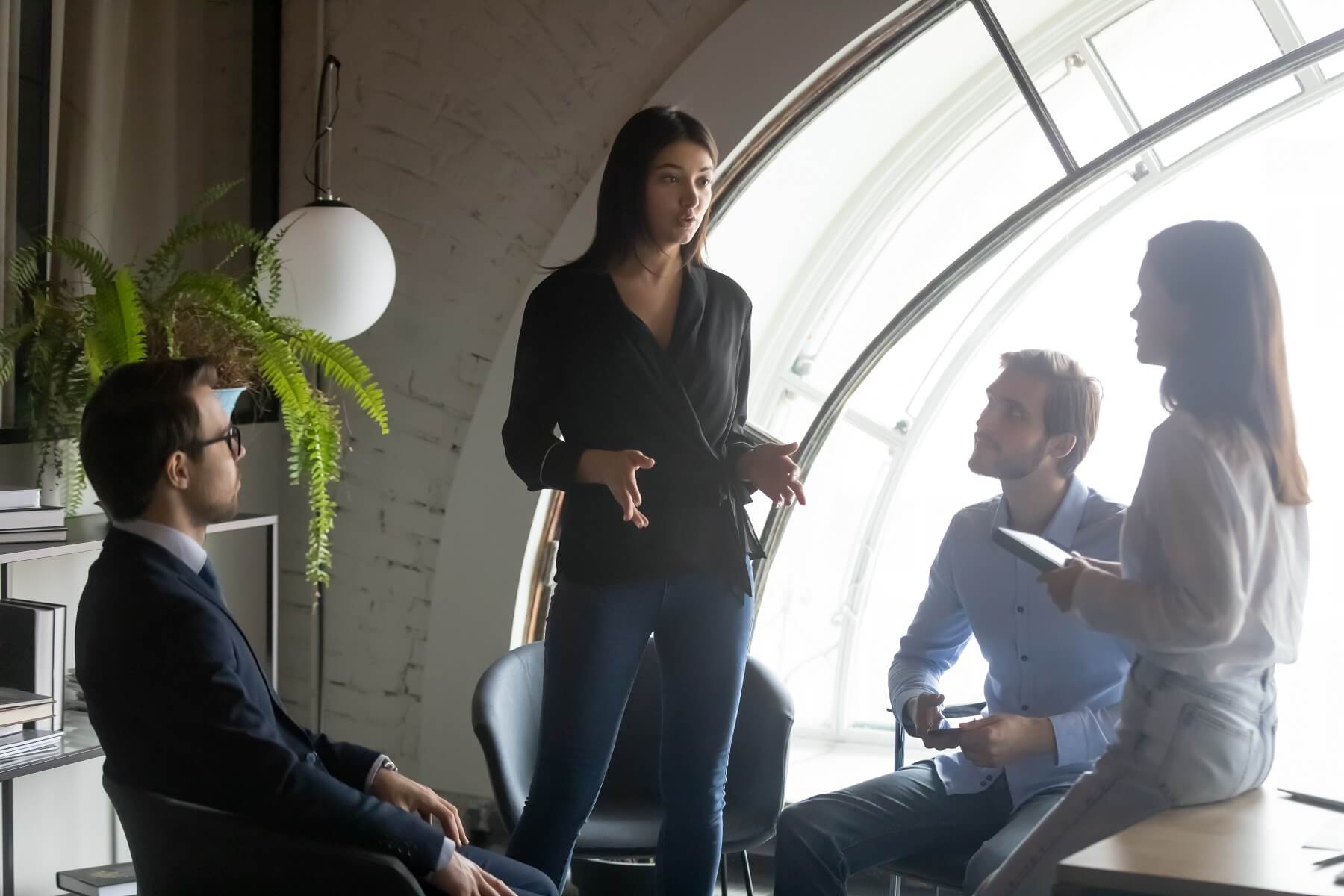 As business leaders strive to be increasingly competitive, creating an entrepreneurial culture can be an important advantage. In the current business environment, the term "entrepreneurial" has come to mean more than just the business acumen required to turn an idea into an enterprise.
Today, "entrepreneurial" describes a skill-set and mind-set characterized by innovation, creativity, calculated risk-taking and an empowered staff. The term applies to individuals, teams and entire organizational cultures. An entrepreneurial culture is what many companies hope for. Certainly, in the fast-moving and competitive technology industry, an entrepreneurial culture is what most organizations should strive for.
An organizational culture does not grow on its own. It must be nurtured. An organization's culture must be deliberately cultivated through concerted action, including modeling, structure, communication, and positive reinforcement.
Demonstrate the behaviors you expect from your team
Like solutions to many business challenges, the starting point is leadership.
People take their cue from their leaders. Values, priorities and actions are guided by what leadership models. It sounds simple, but it's true. The senior executives set the tone for what the company should be doing, what the organizational values should be, and how people should act. From a business leader's perspective, that's the starting point of driving an entrepreneurial culture – embrace it and model it. Talk about it, reward and encourage it.
Remember that effective leadership is a delicate balance. An over-authoritarian workplace discourages people from using their own initiative and stifles traits that enhance innovation and productivity. An overly democratic environment lacks focus to keep the company moving toward its goals. Successful companies ensure their executive team consistently demonstrates how they value innovation, productivity, and the open flow of ideas.
Create an Environment of Empowerment
A big part of driving an entrepreneurial culture is creating the environment where people can act like entrepreneurs. We're not saying empower people. We're saying foster the environment where people empower themselves. To act entrepreneurially, people must feel empowered to take the lead and create positive change.
Think about what an entrepreneur does – strategically analyzes market trends, identifies opportunities, calculates risks, makes decisions, and inspires others to follow. That's the goal – to create the kind of environment where your staff can do this in their day-to-day activities. To make this happen, consider these key points:
Learn each individual's strengths, then play to them. Acknowledge their expertise
Give people responsibility for their own decisions and resources
Provide opportunities for training and education to help people grow
Increase responsibilities of the people who have demonstrated they are ready
Reward people for tackling problems and advancing the company's interest
Communicate
Communicate, communicate, communicate. It's a fundamental function of leadership. However, many leaders get so bogged down in day-to-day tasks that they forget to tell people where they are going. Constantly remind your team about the company's overall vision and direction. And don't forget to share information that will help your employees make better, more strategic decisions. This can be particularly difficult in a virtual work environment. Be intentional about it. Sometimes it's an employee's feeling that there's information they don't have that keeps them from acting entrepreneurially.
When it comes to communication, people want to feel like they are getting the important information. But it's also a two-way street. They want to know that their concerns and ideas are being heard. Create an open environment by:
Sharing information freely
Making sure information flows up and down
Encouraging people to openly ask questions about how to make things better
In a virtual world, communicate to your team about how best to communicate with you
Value the Entrepreneurial Approach
Communicate with your team about the company's values – those guiding principles that support every decision the company makes. Let them know that an entrepreneurial approach is valued, encouraged and rewarded. Remember that a company's values don't need to be complicated or even original. The important point is that they are sincere.
Continuous Effort
Fostering an entrepreneurial culture requires continuous effort. Make sure your entrepreneurial vision is part of your senior management discussions. It should also be a topic for managers' performance discussions with their teams. Again, the entrepreneurial culture must be cultivated. It is the result of a concerted effort by the company to drive innovation, productivity, and success.
The original version of this article was published here on July 26, 2016 by Volaris CEO, Mark Miller.