Empowering Professional Growth: An Insider Account with Cristina Wheless
What matters most to a small business, matters to Volaris
In her compelling insider account, Cristina Wheless highlights the paramount significance that talent development plays in driving success and growth in businesses.
Drawing from her remarkable professional trajectory, spanning from technical writer to business founder, and now Volaris Group Leader, Wheless underscores the profound alignment between business owners and Volaris Group in their unwavering commitment to nurturing and honing talent.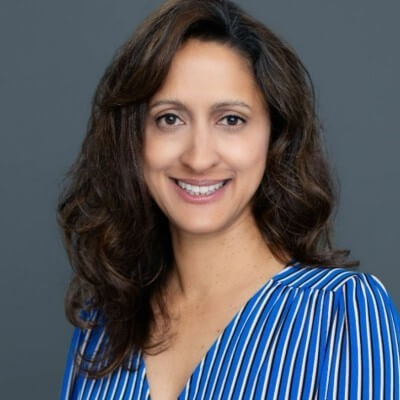 Background – from Technical Writer to Business Owner
In 1997, just out of college, I got a job in Fresno, CA as an entry-level Technical Writer with a software company developing their next-generation agri-business ERP solution. One day, I discovered and reported a defect in a new feature under development and was summoned to the office of John, one of the four senior partners. Uncovering problems was not part of my job, and I feared I had spoken out of turn. To my surprise, John was delighted by my discovery and asked me to reproduce the issue and explain my process. I did, and his reaction was priceless. John handed me his design documentation for that project and the next two on the roadmap. That very day, he cleared his calendar to walk me through his software design approach, and he continued to involve me in the design process thereafter. I was twenty-three years old.
Over the next several years, I was challenged and promoted several times over. I learned about business, finance, technology, commercial software development, implementation, integration, custom development and leadership during my time there. More importantly, I had the privilege of working alongside high-integrity business owners and seeing first-hand how they took measured risks to build something meaningful. They happily embraced the responsibility to develop their employees and support their customers while conducting themselves with discipline and purpose. I am grateful for the years spent working with John and learning how small businesses like his are the best examples of capitalism done honorably.
In 2006, I left the company to focus on raising my family. Shortly thereafter, an opportunity arose to start my own consulting business. Though I intended to work part-time from home, I quickly gained clients and soon found myself opening a small office and hiring employees. I followed John's playbook with my new hires: he invested in me, so I invested in them. I taught my employees what I knew and gave them opportunities to exceed my expectations. And when they did, I promoted them. Together, we took care of our customers, and the business thrived. It was during that time that I met the folks at AssetWorks.
The Decision to Join Volaris
AssetWorks has been a part of Volaris Group since 2008. I decided to join them in 2017. It wasn't an easy decision for me. My own company was small but profitable. I had loyal employees and customers that relied on us. We had become a presence in higher education; consulting and implementing software within facilities organizations. But at the end of the day, my decision to join Volaris Group via the AssetWorks team was about growth for me and my employees.
"To my delight, what I found at Volaris was similar to what I experienced at my very first job; high-integrity leaders with a focus on customers, disciplined growth, and talent development. But it was more than that.
Within Volaris there is a formal, structured approach and focus on talent development and succession planning that goes far beyond anything a small business owner can do on their own. "
-- Cristina Wheless, Group Leader, Volaris Group
At Volaris, the path to success starts with quarterly, metrics-based goals and milestones, an annual talent review process and careful succession planning. At every turn, our investment in people is measured and tracked, and our leaders are accountable for ensuring that we're spending the requisite time and resources developing our teams. We then execute the succession plan to keep going, constantly focusing on developing talent and promoting from within.
Volaris also offers several supportive talent-development programs including organic growth summits, best practices conferences, peer-to-peer sessions, Volaris Quadrants, and more. Imagine hundreds of software companies sharing knowledge; it's invaluable to a small business owner. There is always an opportunity to learn and grow more, and in doing so we can focus on building up new leaders behind us.
Enjoying Success with Volaris
Since joining Volaris Group, I have progressed incrementally from Chief Services Officer to CEO to Group Leader.
As the AssetWorks CEO, I ushered the company through a business split and formed a new business entity. That same year, I facilitated the acquisition and successful integration of SoftChalk into AssetWorks. I can only describe the growth and change as seismic –that's where the Volaris Group's focus on talent development and succession planning paid off.
In 2022, I promoted eleven supervisors and senior managers, including a new Chief Operating Officer and a new AssetWorks CEO, all from within our organization and all of whom are making tremendous strides in supporting the growth of their employees and customers alike.
Now as a Volaris Group Leader, I have the privilege of supporting several Volaris businesses while working directly with other software companies considering acquisition.
And the employees I brought with me to AssetWorks? They're doing great; enjoying higher compensation and more career opportunities than I could have provided them on my own.
What mattered to me as a small business owner was the people; my employees and my customers. What I've valued most throughout my career is the opportunity to work with high-integrity, disciplined leaders. I found all of this with Volaris.
So, what matters most to you as a business owner?