Executive Perspectives:
Driving Growth through the Pandemic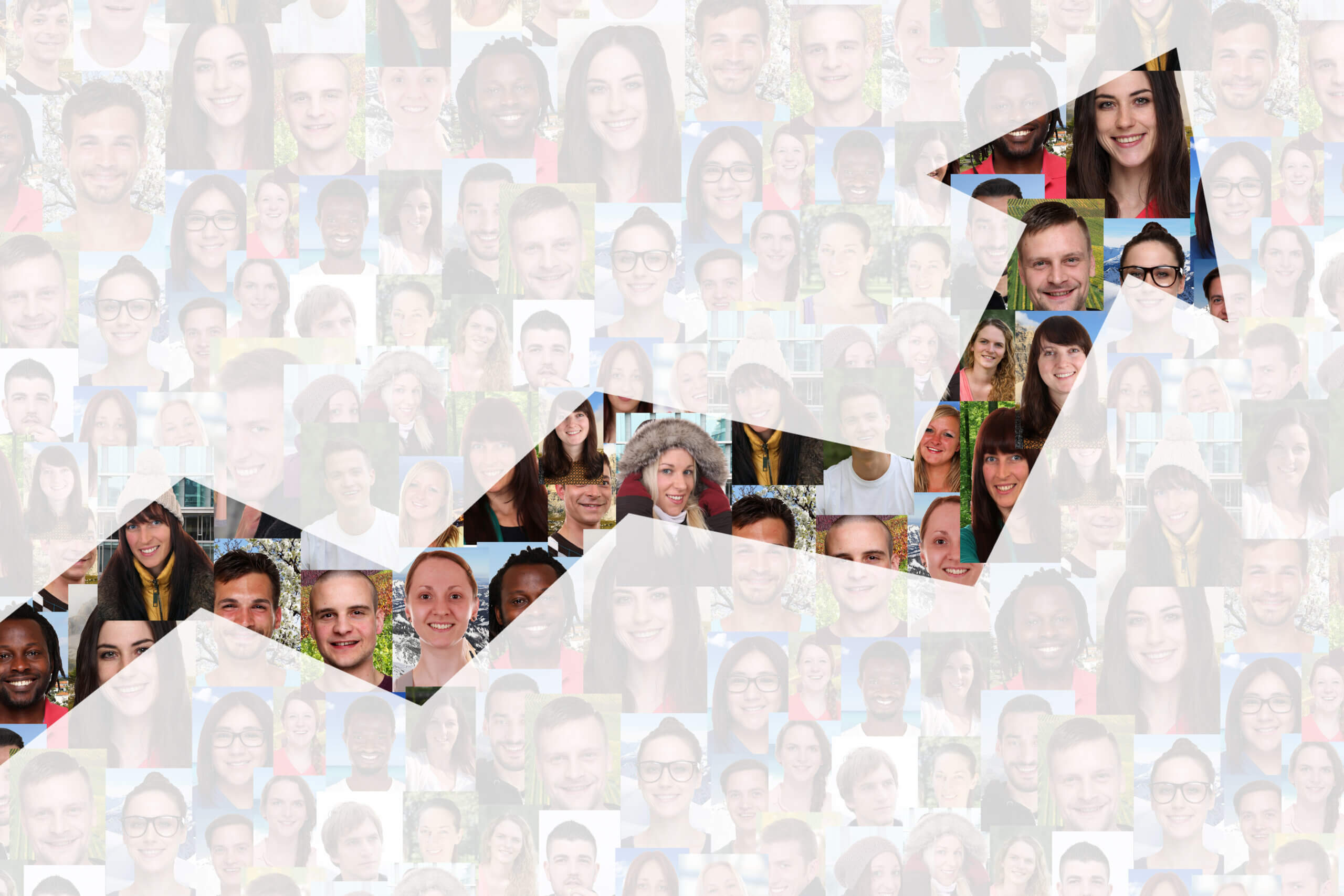 As the snow in my hometown began to melt, travel and budgets across the World began to freeze. It was March 2020 and the World Health Organization was just about to name COVID-19 a Global Pandemic. At Volaris Group, marketing and sales leaders quickly began reevaluating strategies and resetting priorities. One team shifted their in person user conference to an online event in a matter of weeks.
Towards the end of 2020, we spoke with several sales and marketing leaders from across Volaris Group and found that even in one of the most challenging years, they continued to uncover new opportunities. Their companies got creative and rebuilt strategies to inspire staff and reach customers in innovative ways. Let's see what they had to say.
Q: Since the start of the year, how have prospective buyers changed the way they interact with your company?

"Conferences and tradeshows have historically been key for both lead generation and account maintenance, providing a convenient way for buyers to engage and for us to learn about each other. Without these events, buyers are more reliant on searching the web, attending webinars, and asking peers for advice and recommendations. We've had to shift our marketing priorities to leverage these channels as best we can, but it's tough to replace face-to-face interactions and more casual conversations."
– Kevin Raasch, VP Marketing, AssetWorks
"I have seen different mannerisms for both prospects and clients. Prospective customers have been a bit more hesitant to collaborate with us, which is understandable. They've been clear that budgets are frozen and, no matter the product's value, they are unable to form new partnerships this year. Current clients, however, have become much more dependent on us (which has been a blessing.) Their schools already trusted us, and they recognized the value our solution could offer for social distancing and quarantining assets. In return, back-to-base opportunities have increased."
– Shawn Farrell, Account Executive, WebCheckout
Q:  What changes have you seen, either buyer side or seller side, that you think are here to stay?

"I think the difficult financial situation of many buyers will stay for quite some time with the recovery taking at least a couple of years. This is one of the reasons we have prioritized an effort around customer delight in addition to new selling. I also think customers' and buyers' expectations have changed as well, becoming even higher than they were before and emphasizing the importance of a true partnership. And I like to hope, that since many buying processes had to be accelerated during the pandemic, maybe a reduced procurement cycle will be here to stay, too."
– Ksenia Molodych, Marketing Manager, Kinetic
"We used to do almost all of our demos, and many of our client meetings, in-person, at the customer's site. Now that we've had to figure out how to effectively demo and conduct business remotely, I suspect we'll continue to do some more of that even as things return to whatever the new normal is."
– Kevin Raasch, VP Marketing, AssetWorks
"The first thing I'll mention is a personal hope of mine! I'm hoping our market will remember the vendors that made swift changes to accommodate the changing times. WebCheckout, for example, started Town Hall meetings, offered a free virtual symposium, tailored its platform to include more safety measures, and offered numerous ways to research how to better a department in time for the fall semester. We were willing to adjust our processes far more than many of our competitors did to help our industry in its time of need and I hope that impact, of a true partnership, is remembered. Otherwise, the biggest long-term effect I foresee is every industry's acceptance that remote work can result in decreased costs and increased profits. There was always a stereotype that remote work = less supervision = drop in production. There will be a global change in opinion for remote work."
– Shawn Farrell, Account Executive, WebCheckout
Q: What new strategies and tactics have been successful?
"We are introducing more activities to assist with prospects in the research phase of their buyer's journey through our 'introduction to…'  webinars. The main goal is to reach prospects earlier in the buyer's journey. We continue to focus on being a key partner for our current customers, and not just a vendor. We regularly discuss their key priorities and the ways we can assist with setting them up for success as they return to operation. We're also innovating the way we network. We browse the online networks including LinkedIn and other socials for potential customers. And reach out to the people who sign up for our email subscription, complete other forms on our site and who attended our webinars."
– James Taylor, Commercial Director, Artifax Software
 "Going virtual and using video conferencing to stay connected to our customers has been integral to our success during COVID-19. During our Town Halls and our User Symposium, we give our customers opportunities to lead group discussions, give tours of their operations, and more. This strategy has helped our customers engage more actively with us. And in turn, our team has been able to respond better and swiftly adapt WebCheckout to their needs. Additionally, we went for a more bold approach on our website when we decided to directly address today's conditions on the homepage, create a COVID-19 updates page, and build out a trove of online resources for our customers."
– Carolyn Milliman, Marketing Analyst, WebCheckout
Related: How WebCheckout achieved double-digit annual organic growth
Q: What hasn't changed?
"Our sales quotas and revenue goals and our approach to talent development. While there may have been an opportunity to look at changing things, I continued to set the expectation that we will not change quotas or our revenue targets regardless of market conditions. We have had some deals impacted but with this overall mentality, it reinforced the need for urgency to ensure we were all still marching toward the end goal, being creative strategically, trying to accelerate things, and always putting our best foot forward."
– Keith O'Brien, Chief Revenue Officer, AssetWorks
"Some old faithful marketing strategies still work. Snail mail every month to our prospect list can payoff dividends. Our customer base is only in the market to buy a new system every 10 years, so we continue to nurture those prospects with personalized letters and email newsletters every month."
– Lorna Henderson, Sales & Marketing Specialist, Tribute Software
Q:  What new challenges are you still trying to overcome?

"Team morale and motivation. We are all used to seeing each other every day and it's hard to replicate that connection and exchange of information virtually. But from the marketing perspective, it's the speed with which the situation changes, reacting quickly and prioritizing the right actions at the time. From a sales perspective, it's showing value at every opportunity. People will not buy anything unless it adds value to their current or post-Covid strategy. It's human nature to be a bit reluctant to change but prospective customers are willing to explore what is in the market."
– Ksenia Molodych, Marketing Manager, Kinetic
Related: How Volaris helped Kinetic scale operations through strategic growth
"We are still in the process of unpacking how the buyer's journey may be impacted and how we may need to shift our own mental model to address the new demands in the marketplace. The challenge of aligning impactful real-time marketing content through the buyer's journey is still a work in progress and will continue even after we come out of the pandemic."
– Keith O'Brien, Chief Revenue Officer, AssetWorks
Q: How has being a part of Volaris helped you navigate these changes?

"It's amazing to have such a strong network at your fingertips! There have been so many cases where I've just dropped a quick question to someone or where I've received questions myself. In challenging times like this, it's important to be open-minded and to explore what others are doing. And of course Volaris has reacted to the situation very quickly themselves, providing help and guidance to their businesses."
– Ksenia Molodych, Marketing Manager, Kinetic
"It is great to be able to speak to others in the same boat and know we are not alone! Many of the companies in our group are relatively small and therefore cannot have in-house marketing expertise across all the various specialties. To be able to have support from experts in other fields is vital to continuing to build our marketing capabilities."
– James Taylor, Commercial Director, Artifax Software
"The amount of resources available is absolutely wonderful. Any time I run into a dead end, or struggle with a topic or project, I can reach out to the many contacts with Volaris and get an answer within hours or less. The synergy between the Volaris companies is fantastic and everyone seems sincere about helping one another which is wonderful."
– Bill Horrigan, VP Sales, Tribute Software
Find out more about how Volaris Group can help your software company drive growth