From Startup to Sale:
Tech Entrepreneurs Face Big Decisions
Join Matt O'Donovan, CEO WiFi SPARK, as he shares the ups and downs of tech entrepreneurship. In the first article in this series, Matt openly discusses the emotions of making the decision to start your own business, how your business and all the relationships that come with it become your way of life, and how the need to protect all of that arises over time. A very relatable, must-read for tech entrepreneurs.
Connect with Matt on LinkedIn to stay up-to-date on his journey with WiFi SPARK and Volaris Group.
It all begins.

Short of marriage or starting a family, starting your own business is one of the most important decisions that you will make in life. The appeal of working for yourself is not for everyone but for others the lure of freedom, shedding the corporate 9-5 and losing the boss is very attractive. For most, it may be a fleeting dalliance into independence that lasts no longer than a couple of seasons.
Realising that there is no automatic pay cheque at the end of the month, no corporate HR or infrastructure to fall back on and just lonely old you, fighting for every cent and working all the hours God sends can wear down many a mere mortal. Little wonder that only around one in ten start-ups succeed.
For the few, if you are one in ten, your start-up will grow. Sure, you will work harder than you ever did when you worked for Mr. Corporation, but you will learn to love the challenge, you will become unstoppable and develop that 'never give up' mentality. You will blast through competition by building the best products, you will become the evangelist in your market, a tech entrepreneur known for your vision.
Soon you will have more contacts on LinkedIn than you ever did on Facebook and best of all, you will be in control of your own destiny. A truly liberating experience. Your business will become your life's work, a masterpiece of your own making that develops into a successful, all consuming source of enjoyment, engagement and of course - revenue.
Your way of life.

When you have run a business for many years it becomes a way of life. Business owners know that there is little or no 'down time' and that their businesses take up a huge portion of their lives. It is not just about the business though. Along the way you form relationships and friendships with customers, suppliers, and employees, even with competitors.  You realise that doing what you love lets people see the genuine you.
Customers trust you with their businesses, you trust suppliers with yours and you build up a mutual respect with your competitors. You grow and develop a team of loyal people working with you to achieve what are ultimately your goals.
This of course is a balancing act. By now you have learned all about spinning multiple plates, being quick on your feet and becoming a street wise businessperson able to contextualise finance, legal, products, markets, people, opportunities, challenges and regulation. You've made it!
"When you have run a business for many years it becomes a way of life... Customers trust you with their businesses, you trust suppliers with yours and you build up a mutual respect with your competitors. You grow and develop a team of loyal people working with you to achieve what are ultimately your goals."

-- Matt O'Donovan, CEO WiFi SPARK
It's all about the people.

Key to the success of the business is people. I will not quote how many famous entrepreneurs have drummed home the message, but without good employees you will never scale your business. The reason you are here reading this is that you not only chose the right business, but you also chose the right people. Business is a journey and with your employees you are on that journey together.
A growing business will have new starters but will also have established, long-term employees, some of whom may have been with you from day one. Over the years you see them join the company, learn the ropes and contribute. You see them get engaged, get married and start families. You are with them for the good times and the not so good times, always as the boss but often as a friend.
You may develop life-long friendships with your team and there is a symbiotic relationship where you both need each other. You get the balance right and accumulate loyal people along the way.
As you grow, you gain customers and again build relationships that often go on for many years resulting in friendships. You would not be here now if you did not care for your customers and they would not be with you either. So all that support and service you have given them, it counts for something more than just a paid invoice. It is all about relationships.
With suppliers too, the same is true. They depend on you for their businesses and you show loyalty to them by using their products and services. A good supplier relationship is essential, and you have forged many at prices and service levels that work. You made that happen and your suppliers respect you for it.
You have made it. Well done!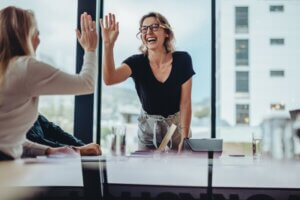 In short, you have become a 'someone' in the industry. You have built many relationships and your breadth of influence is far and wide. People depend on you and what you have built. The ecosystem that is your business is now a living, breathing, multifaceted entity. You have moved it forward from all those years ago when it was just an idea. It has become "The Company" with all of its contributors, dependents, associates and people.
And now along comes an opportunity to sell it. What goes through your mind? So, someone is interested in my business. This could well be the time to realise my ambitions. After all, it is what I started a business for, right?
For many tech entrepreneurs, running a business is a means to an end, and the appeal of a big pay-out in the future is what it is all about. You now find yourself in the enviable position of having someone who wants to buy (or buy into) your business.
This should make you feel good. However, the feelings are likely complex. You have spent years getting to where you are now. You have used your skills to build a company, a complex inter-working of processes, systems, products and people. You have learned so much and built so many relationships. You have nurtured, developed and protected it and now someone is here to take all (or some) of it away. Of course, you will have questions.
So, after the initial "OMG, maybe I am going to be rich" thoughts pass, the company owner in you comes out and starts to ask questions...and these are often more important questions than the ones about money.
Logic vs Emotion vs Conscience

If you were Mr. Spock, selling your business would be easy. Though, I do not know many Vulcans, so you are probably not one of them. You are a business principle and have emotional intelligence, empathy, care and consideration, and most of all the big picture thinking that got you to where you are now. When selling your business, logically, it is all about the cash. Emotionally and practically, it is not.
As you think through this further, you start to realise that money, whilst important, is not the only question. Just as with your family and close friends, you have been protecting and nurturing the component parts of your business and it is likely that you will want to continue to do that. At the very least, you will want to know it is good hands.
"Some of the questions you may think about asking after the inevitable "How much?" are as follows:
Why do you want to buy this Company?

What will you do with the business?

Will you keep things as they are?

What will happen to my staff?
Will my customers be looked after?

Will you still use the same suppliers?

Will the brand remain?

Can I still be a part of this?"
Meeting the criteria.

In business, you face many choices. The decisions you make along the way shape the future and you decide on the criteria to be met in order for you to move ahead. Gates and measures, KPIs and outcomes, information and data sets in many different formats are all the stimulus we need to make our choices. We know what we want as an outcome, we measure the response, we verify and validate and then we go ahead.
For the biggest decision of your life, it is no different. If something is not right, then DO NOT go ahead.
Complex decisions have ever more complex outcomes so be sure to look at all the angles and satisfy the criteria that you have set. For me, I distilled the above into "will you look after this business and its people, and will you protect what we've built and allow me to continue building it for a time?"
Sell well.

I sold my business in 2020 and asked the questions above. If I had not received the right answers then the money alone would not have been enough. I wanted a future for my business and for those that had contributed the most to getting it to the point where someone else could take the reins. I set my criteria, I considered the responses and verified at both an emotional and practical level. I was not about to give it all up to just anyone without knowing I had made the right decision, and when your time comes, I'm sure the same will be true for you. Unless you are a Vulcan.